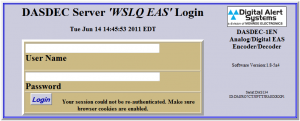 Login to the WSLQ DASDEC http://q99eas.mwi/
(Username and password information can be aquired from the engineering department)

Click the 'Encoder' tab and then select the 'Send EAS' radio button.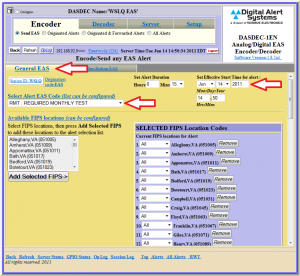 Select the 'General EAS' tab then select 'RMT – REQUIRED MONTHLY TEST' from the drop down list and set the Effective Start Time to the time of the test.
Most options on this screen will already be set for example all of the FIPS Location Codes required will already be selected.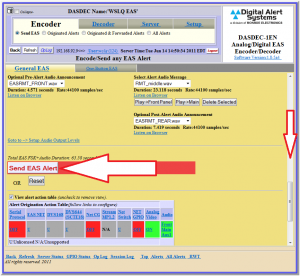 Scroll down the page until you see 'Send EAS Alert' button.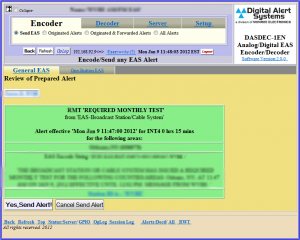 Finally on the next page scall to the bottom of the page and press the 'Yes, Send Alert!' button about 6 seconds before the scheduled test time.
Monthly EAS Tests are required, please call engineering with any questions.